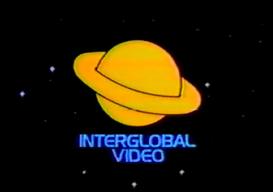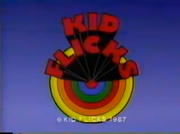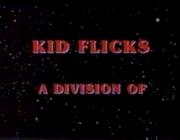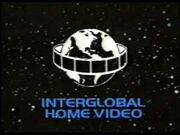 Interglobal Home Video was a Canadian home video distributor from Toronto, Ontario. They released a variety of films on VHS during the 1980s.
IGHV was founded in 1984 as Interglobal Video. They released classic black-and-white films such as The Outlaw, Night of the Living Dead, and The Little Princess. From 1985 onward, the company was known as Interglobal Home Video. Over the years, Interglobal began releasing newer films (from the 1960s and 1970s) such as The Mad Bomber, The Keeper, and The Silent Partner. Interglobal also created a special 'Video Store Duplication Series,' which were recorded on higher-quality tapes so that they would last longer with repeated use as rentals.
By 1987, Interglobal's large market share began to shrink, as many of the films they released existed in better quality elsewhere. Interglobal responded by creating the division Kid Flicks, which released 30-minute compilations of public domain cartoons. Kid Flicks tapes were not as popular as other brands, and Interglobal failed to recover their market share.
In 1988, as a final effort to save the company, Interglobal created the division Auburn Productions. Using this new name, they re-released many of the original Interglobal tapes, but with more attractive boxart to stand out on store shelves. This, too, failed to save Interglobal, and the company was closed by 1989.
Interglobal Video is one of few Canadian video companies that was not related to any other company. However, their package designers, the Stamford Group, designed similar covers for multiple video companies during and after their time with Interglobal.